Friday, November 10, 2023, 7:30pm
"Flight Lessons" folk opera
with a special set by The Welcome Matt w/CALI&CO DANCE
at The Lost Church
988 Columbus St., San Francisco

The latest iteration of my bird-themed musical-in-progress features Deborah along with Mick Shaffer, Melissa Phillips DePrato and Kwame Copeland. Theater, dance and music — be there! Buy tickets: HERE.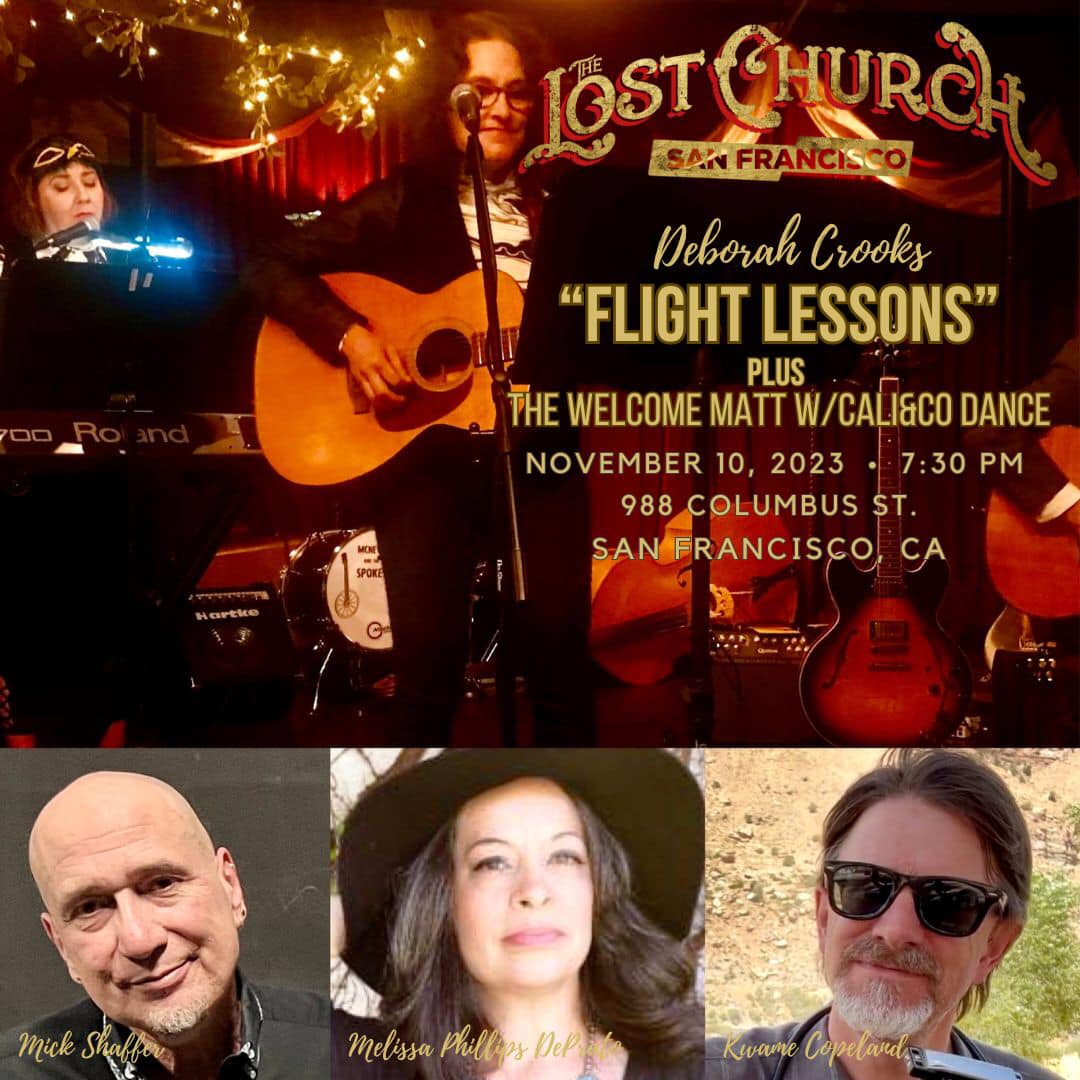 How to support "Flight Lessons"
Since my first performance of this bird-themed folk opera last March, I've been working to further develop its script into a fully-fledged musical. We recently performed the current version of "Flight Lessons" as a house concert and were buoyed by the response including the curiosity about birds and conservation it inspired.
I'm currently
raising funds
to continue to develop the work for a fall production and, in general, further expand its reach to more audiences. Read more about the project and how to make a donation
HERE.