August 2021 QuaranPalooza Livestream Music Fest  Saturday AUG 28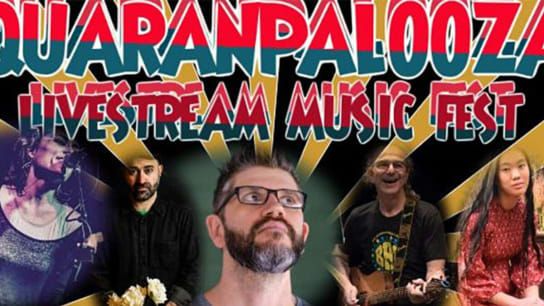 I'm making another appearance at QuaranPalooza, a monthly livestream extravaganza.  My set is at 6:45pm at the tail end of a very full day of music. Join us! $15 tickets via Evite support we musicians and a good cause with proceeds going to Bay Area Cancer Connections.
The show will feature : 
12-12:15 Mjoy 
12:20-1 David Gans 
1:05-1:30 Kevin Radley 
1:45-2 David Jesitus 
2:05-2:40 Craig Greenberg 
2:45-3 Mei Lin Heirendt 
3:05-3:30 Frances Ancheta Becker 
3:45-4:05 Tomi Rose 
4:10-4:40 The Hughes Effect 
4:45-5:15 Le Duo: Mimi and Gabe 
5:20-5:40 Nikki Nash 
5:45-6:05 John Rybak 
6:10-6:40 Kathryn Grimm 
6:45-7:15 Deborah Crooks 
7:20-8 The Genie 
We'll all be doing live music sets with some live Zoom interaction/Q & A between performances. $15 tickets will be available for purchase if you'd like to support your local artists and also join the Zoom with audio and video interaction. It will also be available to view for free if you'd like to just watch, and tips will also be welcome through paypal/venmo for performers. A $15 ticket gets you into the fest and onto The Zoom with us + we donate 25% of ticket sales to Bay Area Cancer Connections! 
Tickets: https://bit.ly/quarantickets Event Page: https://www.facebook.com/events/528037631608208/