The San Francisco arts nonprofit Illuminate has created what it calls the "Golden Mile Project" along the JFK Promenade in Golden Gate Park, several weeks of delightful art programming including music! I'll be playing a solo set as part of the series of performances this coming Friday on the Golden Stage. Come on out! 
Friday, October 7, 2022 3:30-4:15pm 
Deborah Crooks at Golden Mile Project's Music Mosey 
Golden Stage, JFK Promenade, Golden Gate Park, San Francisco, CA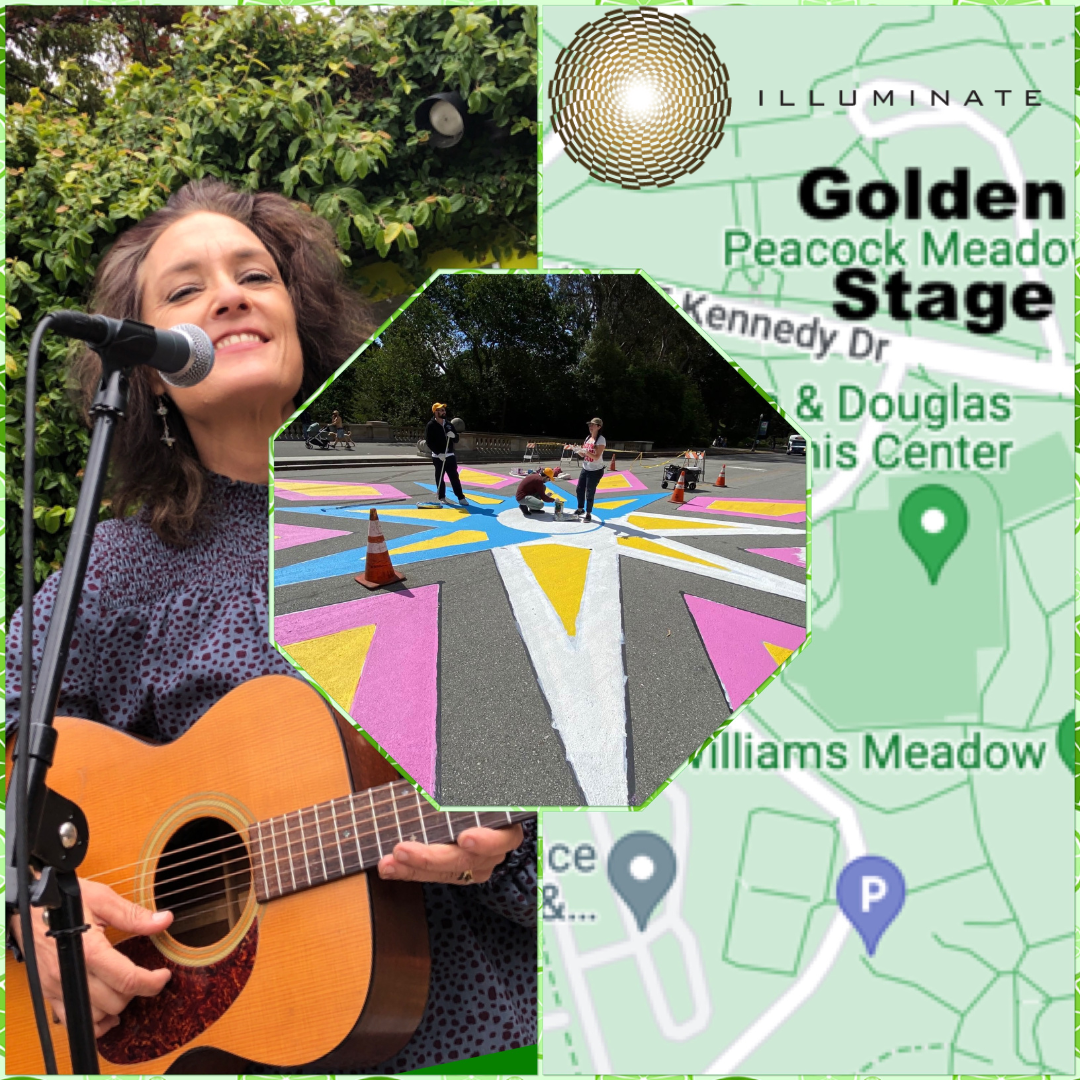 For the past several months, my pal Aireene Espiritu and I have been putting our heads together about how to support the moment with our music and voices. We landed on organizing a fundraiser featuring 19 women/non-binary artists lending their voices in support of freedom of choice. 
A benefit concert for reproductive rights 
Sunday, October 30, 2022 3-6pm 
Casements Bar (outdoor back patio) 
2351 Mission St, San Francisco, CA 94110 
Featuring Aireene Espiritu, Amie Penwell, Amy MacClain, Cecilia Long, Deborah Crooks, Emily Bonn, Emily Zisman, Francesca Lee, Genesis Fermin, Gisela Tangui, Laura Benitez, Marina Crouse, Megan McLaughlin, Melissa Phillips, Meredith Edgar, Nina Jo Smith, Vicki Randle & more. No cover. All proceeds will go to the National Network of Abortion Funds. Save the date! And then come out and enjoy music from this amazing lineup and yummy baked goodness from @ovinlovin and more!